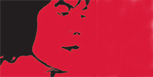 Ingeborg Bachmann
Ingeborg Bachmann (1926 - 1973)
Ingeborg Bachmann, writer and woman of letters, was born on 25 June 1926 in Klagenfurt. She was the daughter of a teacher. She attended school and matriculated in 1944, then studied Philosophy, German Language & Literature and Psychology.
Radio work, residence abroad
In 1950 in Vienna she was awarded her doctorate with a thesis on the critical reception of the philosophy of Heidegger. After some stays abroad, Bachmann was appointed editor at the radio station Rot-Weiß-Rot. In 1952 she held her first reading at the "Gruppe 47" conference. From 1953 till 1957 she worked as a freelance writer in Italy. In 1955 she travelled to the USA.

In 1957 and 1958 she worked as dramaturg for Bavarian Television, until 1962 she lived alternately in Rome and in Zurich. During the winter semester 1959/60 she was guest associate professor for Poetics at the University of Frankfurt/Main.
She lived in Berlin from 1963 till 1965, travelled to Prague, Egypt and the Sudan. After 1965 she was resident in Rome. In 1973 she travelled to Warsaw, Auschwitz, Cracow and Wroclaw.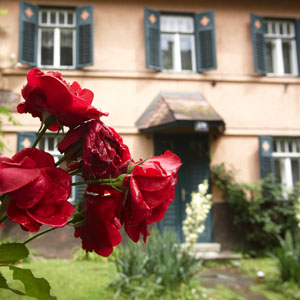 Ingeborg Bachmann_Wohnhaus (Bild: Johannes Puch)
Tragic death
The writer and lyricist died tragically in Rome: on 26 September 1973 she suffered severe burns in her apartment and died just three weeks later. Ingeborg Bachmann is buried at the Annabichl cemetery, Klagenfurt.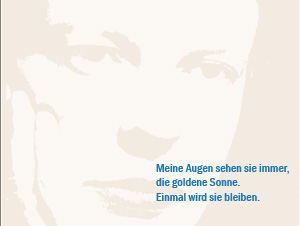 Ingeborg Bachmann_Meine Augen

Numerous awards
"Der gute Gott von Manhattan" and "Malina" are amongst her most famous works internationally. For her work she received many awards and commendations:
1953 Gruppe 47 Prize
1955 Fördergabe award, Culture Group in the Federation of German Industries
1957 Literature Prize of the Free Hanseatic City of Bremen
1958 Radio play prize of the Blind "War Veteras" Association
1961 German Critics Prize
1964 Georg Büchner Prize
1968 Grand Austrian State Prize for Literature
1971 Anton Wildgans Prize of the Federation of Austrian Industrialists

Banner_TDDL2011 (Bild: ORF)