Dorothee Elmiger
Dorothee Elmiger, CH
Born in 1985 in Wetzikon, lives in Berlin. Degree from the Swiss Literature Institute in Biel/Bienne, one semester at Leipzig University (German Creative Writing Programme).
Scholarship holder in Klagenfurt 2009
Currently studying political science in Berlin. Publications in anthologies and journals. Scholarship holder at the Klagenfurt Literature Course in 2009
Dorothee Elmiger: Videoportrait
Dorothee Elminger_Bild: Sam Tyson
Publications
DORF. Mit-Hg. Uerste Verlag 2009.
Einladung an die Waghalsigen. DuMont, August 2010.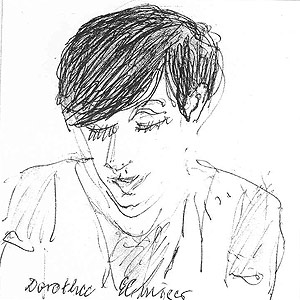 Dorothee Elmiger Skizze von Annelore ReskiSkizze: Annelore Reski
Awards
Sponsorship award of the International Lake ConstanceConference 2009.
More: Klagenfurter Literaturkurs