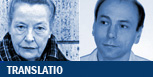 Translatio 2010
State Prize for Translation
On 20 June the Austrian State Prize for Translation will be awarded at the Klagenfurt University Musil Institute. This year the "Translatio 2010" goes to Nelleke van Maaren and Heinrich Eisterer.
Awarding of the Translatio Prize
Translatio is the only one of the State Prizes to be awarded outside Vienna, always on the Sunday before the Festival of German-Language Literature. Since 1985, the Arts and Media Department of the Federal Chancellery has provided this prize, worth 7,300 euros for each of two genres. The official award ceremony will take place on 21 June at 6 pm.
Programme of events:
Hartmut Köhler
Why do we praise translating? Lecture
Christoph Buchwald
Tribute
Nelleke van Maaren
Word of thanks
György Buda
Tribute
Heinrich Eisterer
Word of thanks
Robert Stocker
BMUKK (Ministry for Education, the Arts and Culture), Department of the Arts
Award ceremony
Nelleke van Maaren/Heinrich Eisterer
Reading
Primus Sitter
Music
Robert Musil Institute for Literary Research
---
Nelleke van Maaren
Nelleke van Maaren was born in 1941 in Beverwijk in the Netherlands and now lives in Amsterdam. She studied Romance Languages and Literature and Art History at the University of Leiden and has been working as a freelance translator from German, French and English since 1977. Many years working in administration in various associations for writers and literary translators in the Netherlands. Numerous fellowships and translation awards.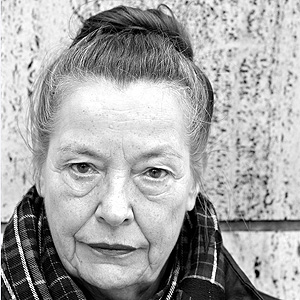 Nelleke van Maaren
LITERARY TRANSLATIONS (SELECTION)
Zsuzsa Bank: Der Schwimmer.
Heimito von Doderer: Die Strudlhofstiege.
Dick Francis: Paparazzo.
Norbert Gstrein: Die englischen Jahre.
Ernst Jünger: In Stahlgewittern.
Terézia Mora: Alle Tage.
Sylvia Plath: Die Tagebücher 1950–1962.
Raoul Schrott: Tristan da Cunha.
Botho Strauss: Mikado.
AWARDS (SELECTION)
Residence scholarship from the Austrian Ministry of Culture (1993 and 2004) Dutch Foundation for Literature Prize (2009)
---
Heinrich Eisterer
Heinrich Eisterer was born in 1960 in Vienna, where he now lives, as well as in Hungary. In Vienna, he studied German and Finnish and Hungarian Studies and also completed his training as a translator and interpreter for Hungarian and French. He has been working as a freelance translator since 1998.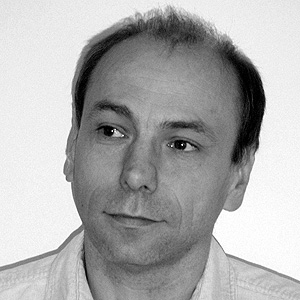 Heinrich Eisterer
LITERARY TRANSLATIONS (SELECTION)
László Darvasi: Die Hundejäger von Loyang, Herr Stern.
István Eörsi: Im geschlossenen Raum.
Imre Kertész: Schritt für Schritt.
Dezso Kosztolányi: Lerche.
Sándor Márai: Die Fremde.
Péter Nádas: Der eigene Tod, Behutsame Ortsbestimmung.
AWARDS (SELECTION)
Federal Chancellery and Ministry for Education, the Arts and Culture translation prize winner 2004, 2006, 2008 German Translation Foundation scholarship 2005 and 2006

Banner_2010_blau