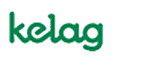 kelag_logo_teaser
kelag-Preis
The Kelag Prize is donated by the Kärntner Elektrizitäts und Aktiengesellschaft. In 2010 Dorothee Elmiger took the € 10,000 Euro prize home.
"Bridge between literature and competition"
According to Werner Pietsch of Kelag Marketing to be "on one side part of the great tradition" and on the other side the competitions "quality radiating beyond our borders", are reasons enough for kelag to support the Bachmann prize as part of the Festival of German Language Literature.
"We have been the sponsor partner for the 'Klagenfurt reading competition' since 2002 which skillfully spans the bridge between literature and competition".

Banner_TDDL2011 (Bild: ORF)