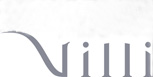 VILLIglas-Logo (Bild: VILLIglas)
New Sponsor: VILLIglas
This year, Bachmann Prize goes Europe is supported for the first time by Philipp Daniel Merckle (VILLIglas). The audience award will carry the name Villi Audience Award for the first time.

"Speech is a world expression"
"Speech is a world expression– it displays, detects; connects: makes new possible. Loss of speech in a society or community is loss of development and identity. Speech is personality. That is why I promote the Audience Award".

(Philipp Daniel Merckle)
Glass sculpture
This year all award winners will receive a sculpture specially designed by the Villi Glass artists.
Award directives
Awards: Audience vote exclusively via the Internet
Voting: Saturday, 9th July, from 15:00 to 20:00.
Choices:

http://bachmannpreis.eu
www.3sat.de
www.klagenfurt.at
www.world-in-balance.de
www.musilmuseum.at

Banner_TDDL2011 (Bild: ORF)