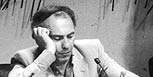 Ernst-Willner Prize
In memory of Ernst Willner, one of the co-founders of the event, this prize is awarded on an annual basis. Ernst Willner was the director-general of ORF's regional studio of Carinthia. In 2008, it was the Austrian Clemens J. Setz who received the prize worth 7,000 Euros.
The 7,000 € Ernst Willner Prize is sponsored by numerous publishing houses from many European countries. In this year the award went to Austria: the second author nominated by Daniela Strigl, Clemens J. Setz, won the prize. Strigl said that she had voted for a "highly cryptical" story about weighing up and re-weighing" which showed what excessive meat consumption can do to men.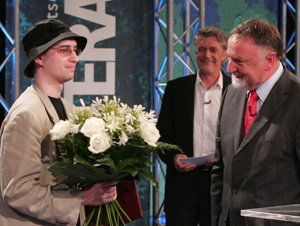 The Willner-Prize was presented by the ORF Regional Director Willy Haslitzer.
Luftschacht
Btb, Knaus, Luchterhand, DVA
Merlin
Zsolnay & Deuticke
AntjeKunstmann
S. Fischer
Carl Hanser
Bilgerverlag
Hermagoras
C.H. Beck
Georg von Holtzbrinck
Droschl
Piper