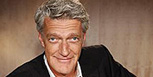 Moderator Dieter Moor
Dieter Moor was born in Zurich in 1958 and lives near Berlin. He holds a diploma from the Zurich Theatre Academy and is active as moderator, actor, reporter, producer and singer and manages an eco farm.
His career began in 1985 with ORF
Moor works in all German-speaking countries as a television moderator. His career began with ORF where he moderated the cultural magazine program "Kunststücke" from 1985 till 1990.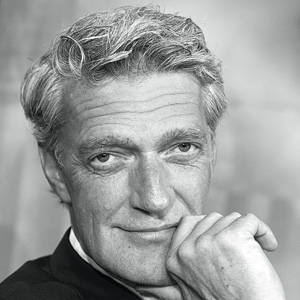 Works currently for 3sat, ORF and ARD
From 1993 he was moderator for "Canale Grande" (VOX) the media magazine that won many awards. Since 2007 Dieter Moor has moderated "Specials" and special programs for 3sat and the cultural magazine program for ARD, "ttt-titel thesen temperamente" [ttt-titles theses temperaments].
Presenter of the program "les.art"
Moor presents the new literary program "les.art" and the short film night for ORF. As an actor, Dieter Moorwas in the sitcom "Immer fair bleiben", in Wolffs Revier, SOKO Donau and Küstenwache.
Dieter Moor und sein Netzwerk AFZ
Wikipedia: Dieter Moor