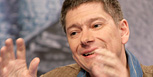 Klaus Nüchtern (Vienna)
Klaus Nüchtern was born in Linz a.d. Donau in 1961. He studied English language and literature and German language and literature. He has written for the Vienna city newspaper Falter since 1989.
"Nüchtern betrachtet" (Roughly translated "to take a clinical look at something": wordplay on the journalist's name)
Since 1990, Nüchtern has been cultural editor at Falter and since 1998 acting editor in chief. Regular contributions to the ORF literary program Ex libris.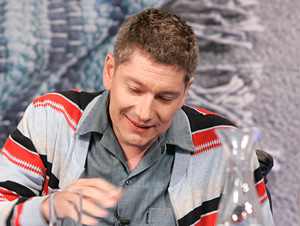 Publications (selection):
Latest publications:
Hier kommt der Antipastidepp (2007)
Kleine Quittenkantate für Kastratensopran und Querflötenquintett (Falter 2005)
Compilation of columns, that have appeared weekly in Falter under the title "nüchtern betrachtet"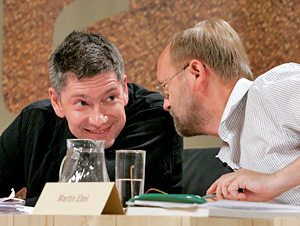 Contact address:
Falter
z.H. Klaus Nüchtern
Marc Aurel Straße 9
A-1011 Wien