Austrian State Prize for Literary Translation
On 21 June at the Musil Institute of the University of Klagenfurt, the State Prize for Literary Translation is awarded for the twelfth time. It is one of two state prizes that is not awarded in Vienna.

Translatio prize awards
The Musil House sees itself as an intersection and hub of at least three cultures: Slovenian, Italian and Austrian. It is therefore no coincidence that this is where the Federal Chancellery awards the State Prize for Literary Translation.
---
Schedule:
Andy Jelcic
The translator as author
Lecture
György Buda
Laudation
Doreen Daume
Thank-you
Martin Pollack
Laudation
Jurko Prochasko
Thank-you
Robert Stocker, BKA/Sektion Kunst
Prize award
Doreen Daume/Jurko Prochasko
Reading
Bertl Mütter
Music (trombone)
---
Translatio is the only state prize that is presented outside of Vienna – on the Sunday before the Festival of German-Language Literature. Since 1985, the cultural and media section of the Federal Chancellery has been presenting this prize worth 7,300 euros in two categories.


This year, the prize went to Doreen Daume and Jurko Prochasko. The official award ceremony will take place on 21 June in Klagenfurt's Musil House.
Robert Musil Institute for Literary Research
Doreen Daume was born in 1957 in Dortmund and lives in Vienna. She studied music (piano) and musical education in Vienna. Since 1999, she has been working as a freelance translator for Polish literature, mainly poetry and drama. She has produced many translations for literary journals (Akzente, manuskripte, Podium, EDIT, ...).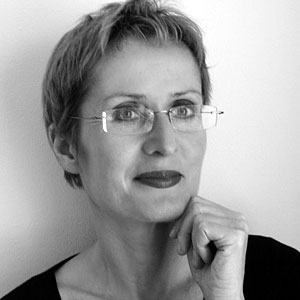 Literary translations (selection):
Marek Krajewski: Tod in Breslau.
Czeslaw Milosz: Mein ABC.
Mariusz Grzebalski: Graffiti.
Wlodzimierz Kowalewski: Zurück nach Breitenheide.
Piotr Sommer: Ein freier Tag im April.
Ewa Lipska: Achtung: Stufe.
Andrzej Kopacki: Chansons de Gestes, Kokain.
Tomasz Urbanski: Das Dunkel im Glas.
Bruno Schulz: Die Zimtläden 2008.
Awards (selection):
Bremen Translator Prize 2005.
Zug Translator Scholarship 2007.
"Translator in residence" at the Slavic Institute of Tübingen University in June 2009.
---
Jurko Prohasko was born in 1970 in Iwano-Frankiwsk and lives in Lemberg. Author, literary scholar and translator from German and from Polish.
An essayist and publicist, he writes for DIE ZEIT, La Repubblica, Tygodnik Powszechny, Krytyka and Ji.


2006 scholarship holder of the Musil Institute. Member of the Association of Ukrainian Authors (AUP), the Ukrainian PEN Club and founder of the Ukrainian Translators' Association (PA).

Prochasko is co-discoverer of frescos by painter and author Bruno Schulz in Drohobycz that were thought to be lost.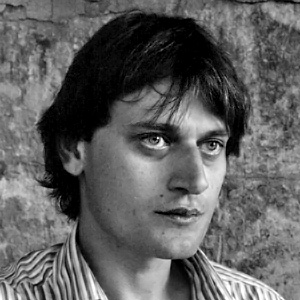 Literary translations (selection):
Robert Musil:
Die Verwirrungen des Zöglings Törleß,
Der Mann ohne Eigenschaften, Drei Frauen.
Joseph Roth:
Hotel Savoy, Das falsche Gewicht, Hiob.
Karl Schlögel: Lemberg.
Rainer Maria Rilke:
Die Aufzeichnungen des Malte Laurids Brigge.
Franz Kafka: Der Verschollene.
Awards (selection):
Friedrich Gundolf Prize 2008.