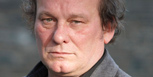 Peter Wawerzinek (Bild: Johannes Puch)
Wawerzinek is writer-in-residence 2011
The state capital makes the Klagenfurt "writer-in-residence" a permanent fixture: After Karsten Krampitz, Peter Wawerzinek will move into the writers workshop of the Europahaus Klagenfurt from May to September.
Reading in the Musilhaus
Almost as a prelude to his activities as writer-in-residence the Bachmann Prize Winner will read from his novel "Rabenliebe" on the 10th of May in the Musilhaus.
For more than fifty years Peter Wawerzinek has agonized over the question of why his mother had left him as an orphan in the GDR. Then he found her and met her. The result is a literary bomb, the likes of which German literature has not yet experienced.
"I know of nothing on the current book market that can even come near".
(Ernst-Jürgen Walberg/NDR)
As of now an annual award
The writer-in-residence scholarship in the amount of 5,000 € is associated with a five-month stay in Klagenfurt and is now awarded annually for the audience prize at the "Festival of German Language Literature."
Wawerzinek received the Berlin Critics Prize for Literature (1991), is winner of the Radio Play Award of the Berlin Academy of the Arts (1993) and winner of the Ingeborg Bachmann Prize and the same audience award (2010) which has now brought him to the office of writer-in-residence.
A lot of excitement around the "whirlwind" Krampitz
In the summer of 2010 after a fifteen-year break the "kulturRaum" initiative in Klagenfurt once again invited a Writer-in-residence. The historian and author Karsten Krampitz, audience prize winner at the "Festival of German Language Literature in 2009", was not only literary extremely busy during his time as a "Klagenfurter", he also caused quite a stir, particularly when for literary reasons he briefly "borrowed" the diary from the Haider Exhibition at the Museum of Mining.
Bachmann author as the new writer-in-residence (D)
Karsten Karsten Krampitz departs (D)
From double victory to the literary high-flyer
And this year he is followed by Peter Wawerzinek. An author and performer, born in 1954 in Rostock. With an extract from his touching novel, "Rabenliebe", he obtained a double victory in Klagenfurt and subsequently launched a high-flying journalistic career in the German media.
"A book like an earthquake, which as yet has no equal in German literature", was the tone of the press.
Peter Wawerzinek receives the Bachmann Prize
Peter Wawerzinek works on childhood
Writer-in-residence - an office with tradtion
Klagenfurt has fostered the tradtion of the writer-in-residence for many years: renowned authors from Germany and abroad spend several months without any financial pressure in the studio of the Europahaus in Klagenfurt pursuing their literary activities. (Slobodan Miletic (1992), Lothar Schöne (1993), Sabine Gruber (1994/95), Robert Schindel (1996/1997).

Banner_TDDL2011 (Bild: ORF)