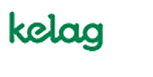 The Kelag Audience Award
In this year, the Audience Award will be awarded for the seventh time. For the first time, it is worth 6,000 €. The Audience Award will be determined exclusively by means of internet voting. The prize is endowed by Kelag.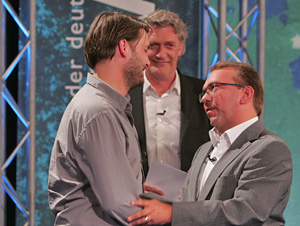 The audience voted for Tilman Ramstedt. He was able to take home the Prize worth 6,000 Euros. The Kelag Prize was presented by the Director of the executive board Armin Wiersma.
The audience chose Tilman as the winner


Counting the Votes under Statutory Supervision
The awarding of this prize occurs independently of the other prizes. Thus, it is possible to win both the Kelag Audience Award as well as a prize awarded by the jury.
The counting of the votes occurs under statutory supervision and there is no possibility of recourse to legal action. Personal information will only be used to determine the winner and is subject to all relevant laws and regulations pertaining to data protection. The voting will take place on Saturday, June 28th from 18:00 to 20:00.
Requirements: email address and the explanation of why you are voting in favour of a certain author. Every email address can vote only once. This vote is only valid when accompanied by an explanation of why you are voting in favour of a certain author (maximum 400 characters). Emails sent to the organizers unfortunately cannot be taken into account.